New Canoes
New canoes are built over a solid form. Ribs of white cedar are steam bent and attached to inwales and stems using silicon bronze ring-shank nails. After careful fairing of the ribs, planking of red or white cedar is meticulously fitted over the hull and fastened with brass canoe tacks. All wooden parts are sealed before assembly, and the completed hull is similarly treated prior to canvassing. A single piece of canvas is tightly stretched over the hull and fastened only at the shearline and stems.  Traditional oil-based filler is worked into the canvas and, after a 5 – 6 week drying period, provides a tough waterproof covering. The exterior of the hull is finished with multiple coats of premium marine paint, with careful wet sanding between each coat to create a smooth surface. Decks, thwarts, outwales, and seats are made of hardwood for strength and durability, and fastened with silicon bronze screws and bolts. All are finished with high quality spar varnish, as is the entire inside of the canoe.  Brass stem bands protect the bow and stern, and complete the canoe.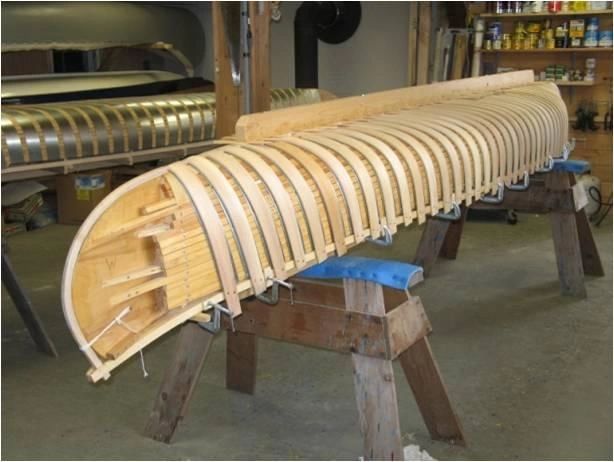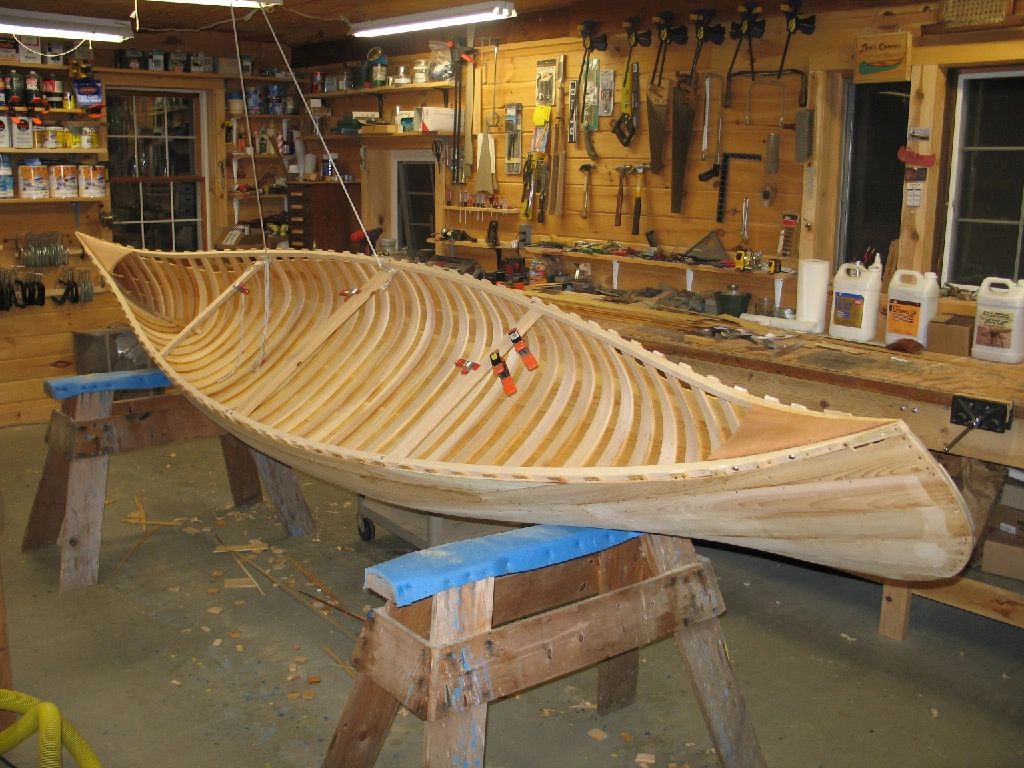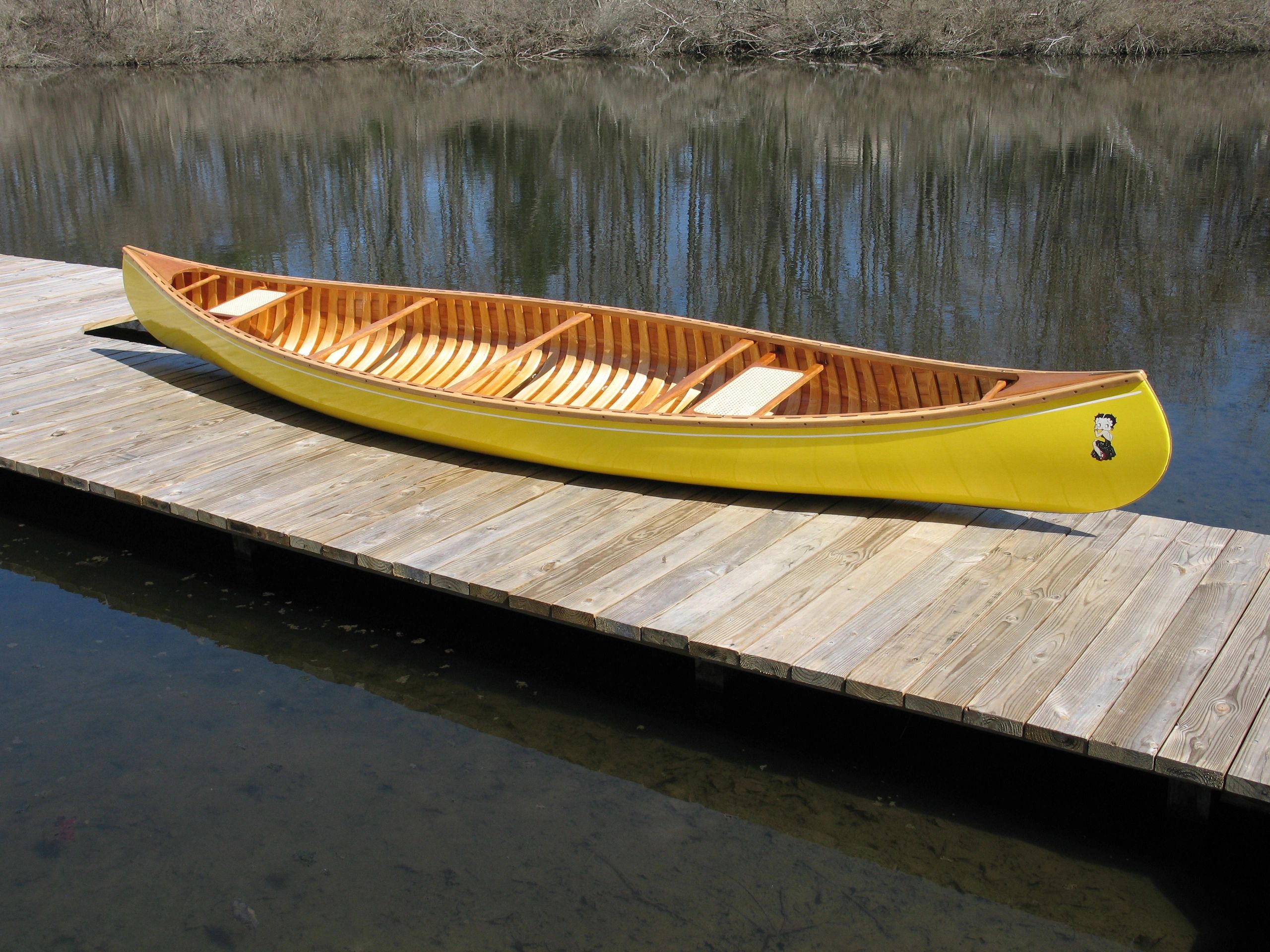 Repairs and Restorations
There is something magical about paddling a restored wooden canoe that is older than you are!  Most old boats can be brought back to life by carefully matching new materials and proven methods to revive the boats' original character.  That old "wreck" under the porch or in the rafters can often be restored into a canoe with the warm patina of antique wood and the sparkle of new paint and varnish, ready for a new lifetime of fun and exploring on the water. 
Repairs and restorations generally involve removing old or damaged components, stripping out old paint and varnish, replacing or repairing selected parts, then reassembly and refinishing. This is one of the wonderful things about a canoe built from natural materials – it can be repaired and restored, and made ready for many more years of unmatched beauty and smooth, quiet paddling.




Canoe Building Classes
Individual or small group classes are available.  I provide all of the materials and work along with you as you build your own new canoe or restore an old one.  It's your canoe at the end of the class, and you can say "I built it myself!"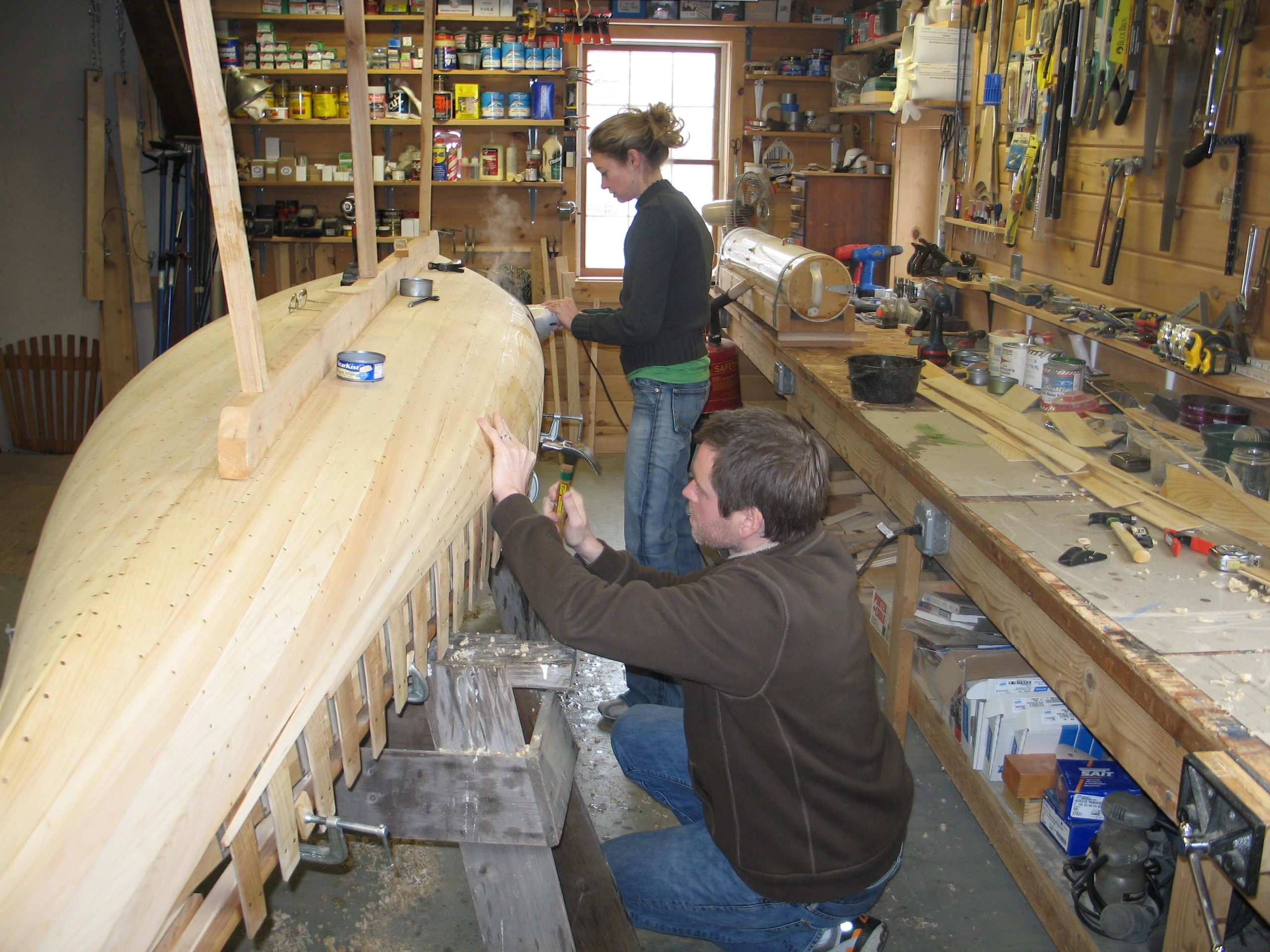 blockStyle=DISPLAY: block