New Canoe Specifications:
  Moondance
If you are looking for a lightweight solo canoe, Moondance is for you!  With classic lines, a very fine entry, and modest  tumblehome, she is a great performer and a joy to paddle.  We can build a lightweight model for even easier portaging.  
length: 14'6"
beam: 31"
depth: 12"
weight: approx. 50 lbs.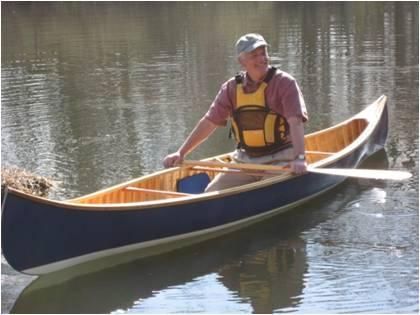 Sundance
Sundance was inspired by a beautiful Old Town 50# canoe that I restored a few years ago.  With classic lines and a  flawless pedigree, she performs beautifully in either solo or tandem modes.  Our lightweight version of Sundance will be approx. 55 lbs., making for easy handling.  
length: 15'
beam: 33"
depth: 12"
weight: approx. 60 lbs.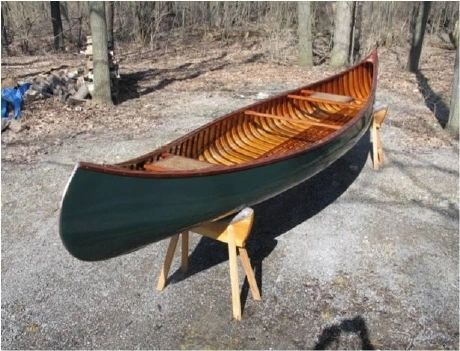 Ausable  
Ausable is a versatile, all-purpose canoe, with classic lines and rugged construction.  Its shallow arch hull gives it great stability and good load capacity.  Perfect for tandem tripping or day paddling, Ausable is also a sweet solo craft.  
length: 15'10"
beam: 35"
depth: 12.5"
weight: approx. 67 lbs.
   Allegheny  
Allegheny was inspired by the traditional guide canoes used in the North Country for extended wilderness travel. She has a sleek profile, a fine entry, and modest rocker, making it easy to maneuver in both flat water and rapids. Half ribs are standard.  
length: 17'4"
beam: 35.5"
depth: 13"
weight: approx. 80 lbs. 
Accessories:
Wannigans
- Beautiful Wannigans in two sizes, perfect for your family room, camp, or as a unique gift.  Custom-built with your choice of hardwood trim and lift-out or hinged top.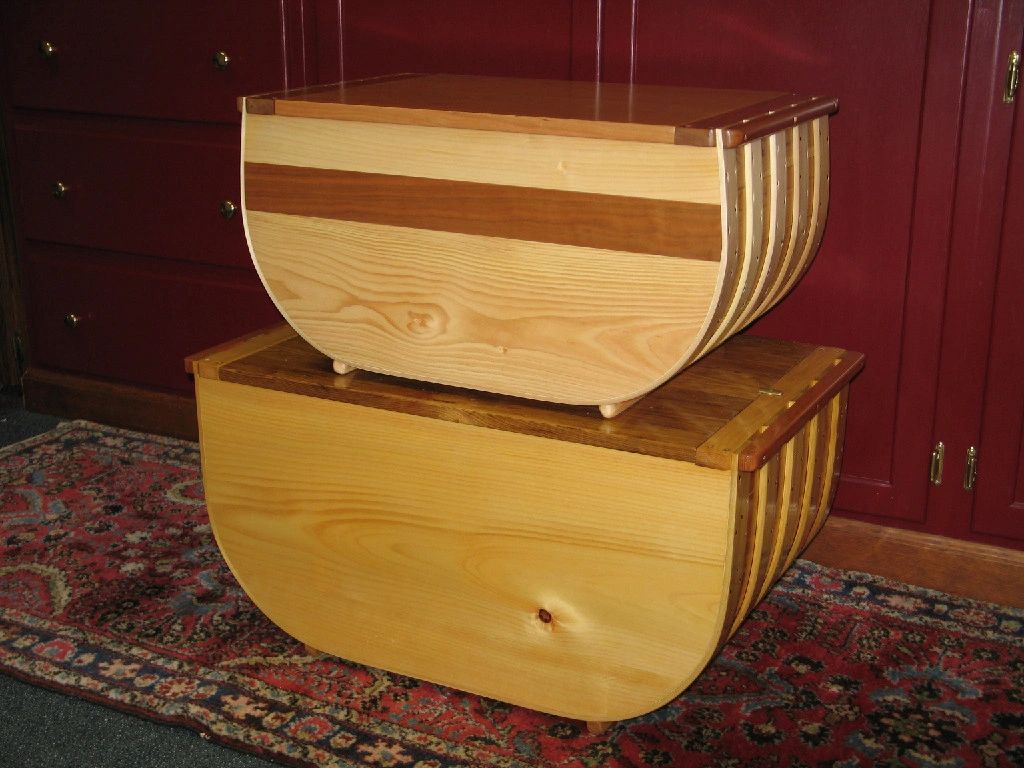 Wine Rack / Bookcase
- Half of a canoe, fitted out as either a wine rack or bookcase.  Several options and configurations available.
Please contact Lew to discuss material selection options, current pricing, and delivery schedules for all new canoes and accessories.